Social Media Management Liverpool
Struggling to keep up with the ever evolving social media algorithms?
Utilise our social media management service to grow your brand awareness, expand your reach and connect with your audience to drive sales and leads.
Social media management that grows brands
Save time
We'll handle your accounts to give you more time to focus on the areas of your business that you're a natural at.
Grow and thrive
Expanding your brands reach through the use of effective analysis, engagement and management of your social media
Build and grow
A strong social media presence builds your brand, leading to a growth in customers, leads and sales
Some USPs of our social media marketing service
A customer-focused SMM (social media management and marketing) service can assist you to grow your business effectively. Here's a few reasons why you should consider a SMM service.
Save Time and Resources
By handling all aspects of your social media presence - from account management to posting and engaging, you are able to save your precious time to focus on other areas of your business.
We'll create and schedule your posts, engage with and grow your following whilst also analysing the performance of the service.
Reach and Connect with Your Target Audience
Our social media management and marketing team will assist you to reach and connect with your target audience on social media.
By creating and promoting content that resonates with your audience and supports your marketing and sales goals, your online presence will grow your following, in turn increasing your brands awareness and online following.
Drive Conversions and Sales
The main aim of our social media management and marketing service is to assist you in driving conversions and sales.
By crafting and promoting content that supports your marketing and sales objectives, our comprehensive social media management strategy will generate leads and convert them from viewers into customers.
Expertise and Support
You'll benefit from our expertise and support by utilising our social media management and marketing service.
With experience managing a diverse range of business social media accounts, from restaurants to skincare brands and gyms to non-profits, our social media management and marketing service will gear your business for success online.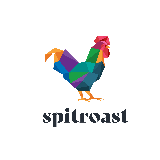 Frequently Asked Social Media Marketing questions
What is SEO?
This is the process of optimising the ranking and visibility of websites. SEO incorporates copy, performance and related content that can help improve scores.
What is a CTA?
A call-to-action can be from drawing text or buttons that encourage the user to interact and visit the landing page. Examples include "Download Now" on app websites.
What is CRM in relation to marketing?
CRM stands for "Customer Relationship Management" and means managing a positive interaction and communication between a business and it's customers in order to achieve optimal satisfaction and retention.
How do you measure the success of your social media marketing service?
We measure the success of the service in a variety of ways;
We'll measure the increase in followers, post engagement, click through rate and generated leads/sales for your business which originate from the social media marketing service.
Can you provide case studies or examples of your work?
We sure can! Head over to our recent projects page and filter by "Marketing" to view our recent marketing projects.
How do you create and schedule posts for your social media marketing service?
In general, our social media management and marketing team will follow the following steps in order to create and schedule posts for your social media account:
We identify your target audience and the SM (social media) platforms they use. Your audience will have different interactions on each SM platform and will use them for communication, to seek out information or for entertainment
We will then determine the type of content that will be most effective for your business and your audience. Following the main demographic will help you seek out trends, correlating materials or figures that dominate a style of content
We will use a content calendar to plan out the posts in advance. This gives us a visual guide to stay organised and ensure that we are staying consistent with posting.
We use SM management tools to schedule the posts to come out at specific dates and times.
What social media platforms do your social media marketing services cover?
Our social media marketing service covers the following platforms;
Facebook, Instagram, TikTok and YouTube.
Get in touch to discuss your requirements
Interested in working together? Get in touch with us using any method below