OCD Website and Social Media Campaign
We developed a new website and social media campaign for OCD odour neutralisers.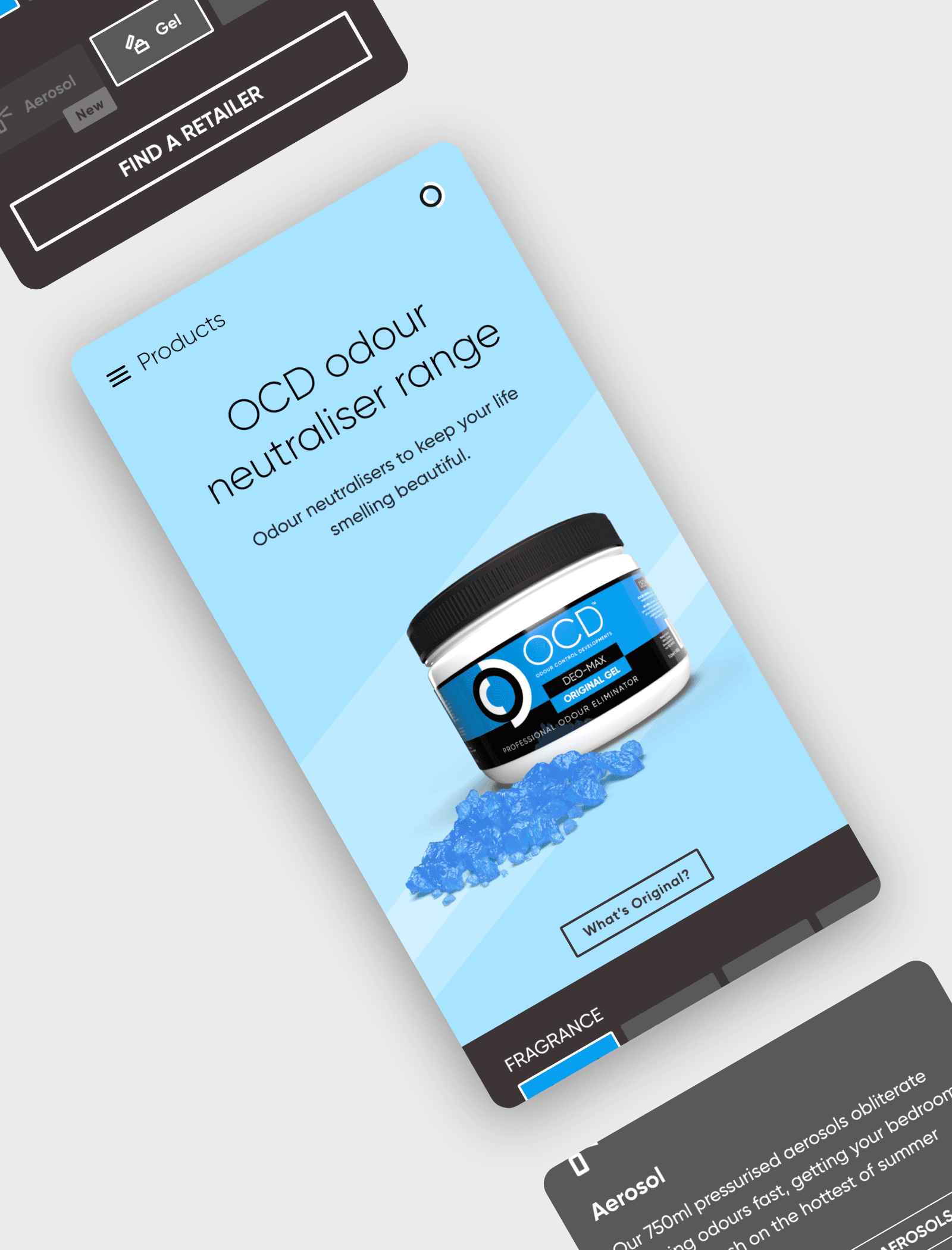 The Problem
The first edition of the OCD website presented a new line of products to the market. It allowed users to navigate all of the product types and fragrances on offer intuitively and allowed them to order a free sample of the fragrances.\n\nHowever, our testing with users showed that the site failed to explain what the different product types meant to those who had not come across similar products before. Users complained that they found it difficult to picture how the products on site would look and behave when in their hands, which inhibited their understanding of the product's benefits. This reduced the number of users ordering samples as they didn't understand what it was they were ordering nor why it would benefit them.
The Solution
We reworked the sites homepage and main product page to provide more context to the products. We produced new product renders, showing the contents of the packaging so users could understand what the products felt like. We took product photographs in context of use cases to provide inspiration, and added detailed pages about each product type. User feedback shifted from misunderstanding and confusion to excitement about the product line up.