Product Earth 2021 Videos
A series of videos captured throughout the days at Product Earth 2021.
A short highlight of the event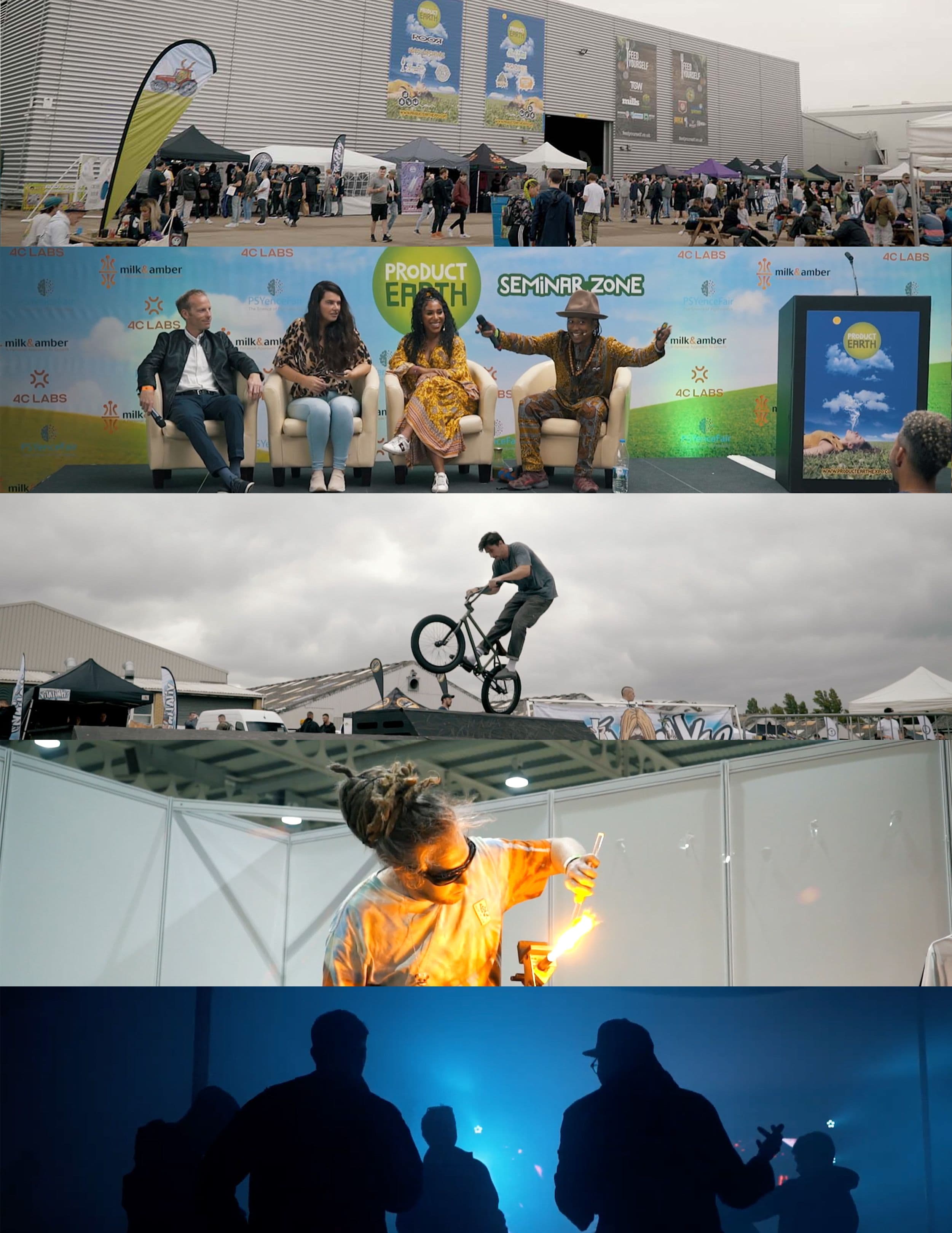 The Problem
Product Earth, a fledgling hemp festival in Warwickshire were planning a welcome back event in August 2021. Knowing that post lockdown shows would see fewer people with restrictions still in place, we would need to capture as much of the events at a distance. This could then be used in a massive drive to increase online engagement and awareness of the event.\nAs with all of our projects, we started with a consultation; figuring the clients pain points and coming up with solutions to increase footfall for the following year (2022). Our primary focus was to curate memories for attendees with a secondary focus on increasing social media followers with engaging content.
The Solution
Using our in-house team, paired with a network of professional videographers, photographers, coordinators and our specialist knowledge, we captured the entire event; 4k immersive 3D mapping of the stalls (with additional stand videos of main sponsors). We then went on to film the weekend entertainment, food stalls, attendees, seminars, fireside discussions and late night music event.\nWe captured the vibe at Product Earth 2021 effectively by briefing the team in the run up to the event, coordinating with on-site teams and ensuring unfettered access-all-areas. We believe this "1-team from many" approach delivers the best outcome everytime.
Overview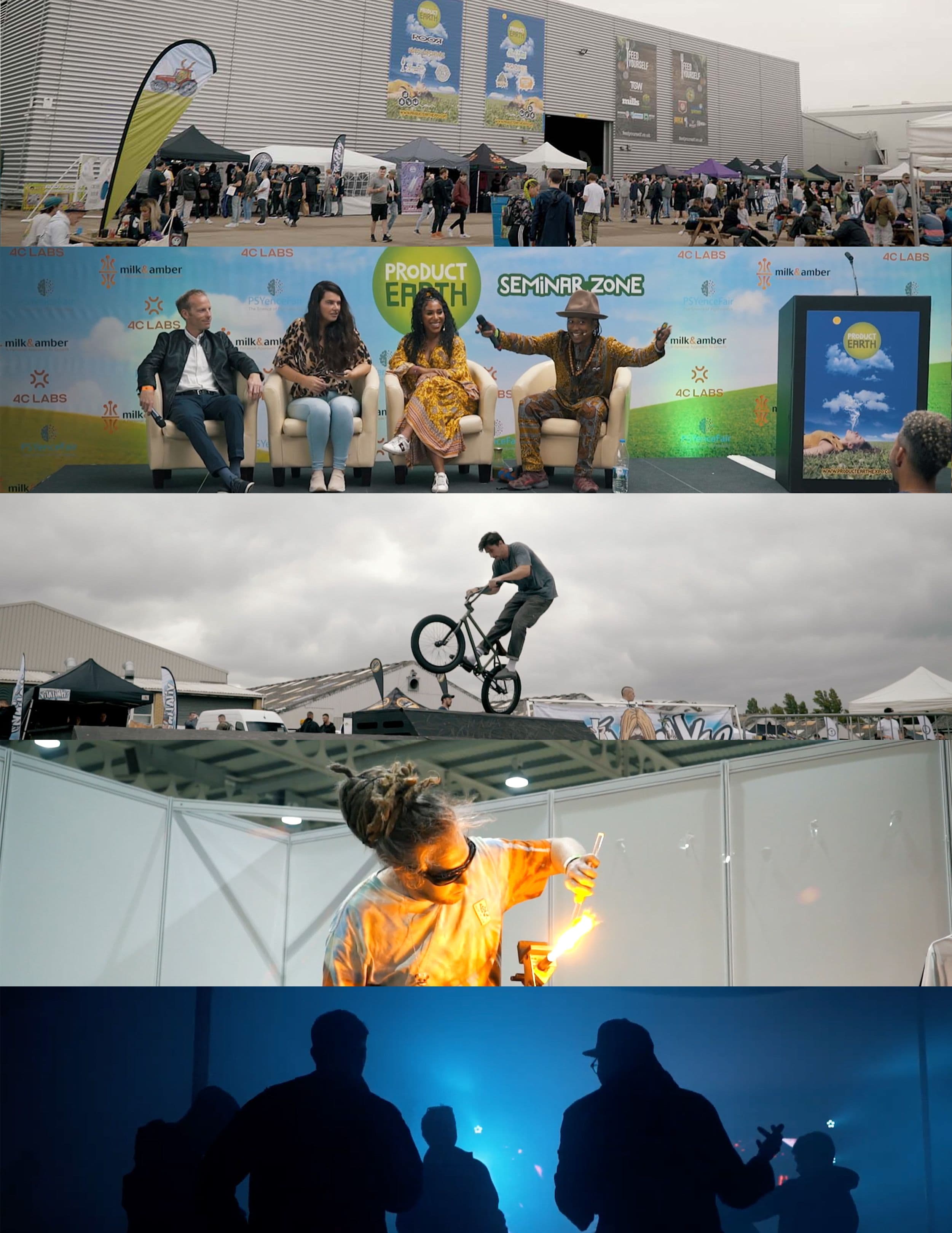 Skate Park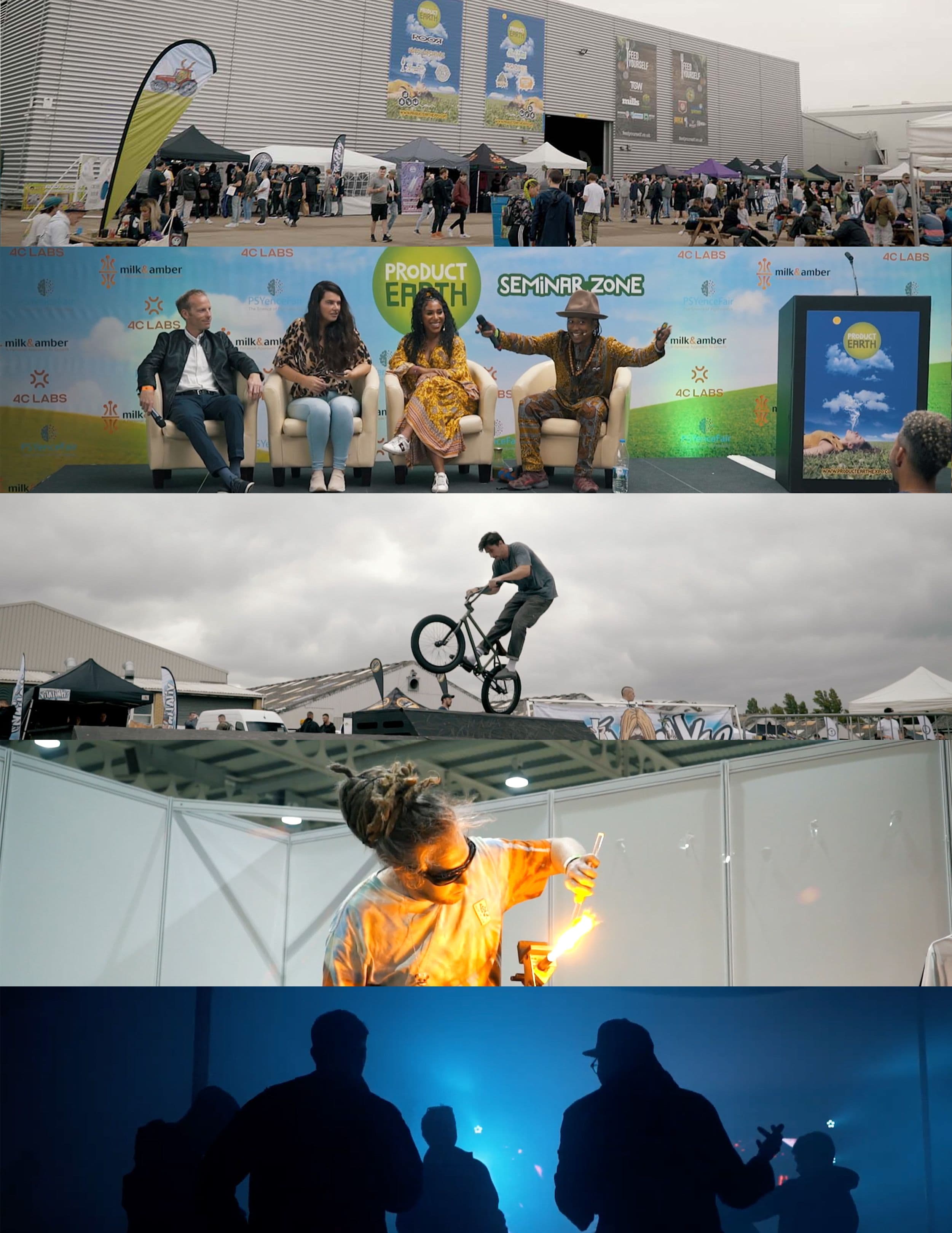 After Dark